Mental Health Support Services
As a result of mental illness you may experience:
Social isolation
A Difficulty with daily living
Interruption to work and study
Physical health issues
Low self esteem
VDAKK Mental Health & Disability Services (VMHDS) program can help you overcome barriers to recovery so you can achieve your goals. We can help you achieve
Increased social Inclusion
Greater independence
Stronger skills
Improved physical health
Increased self-esteem
Connections to other services
Stronger relationships
Creative expression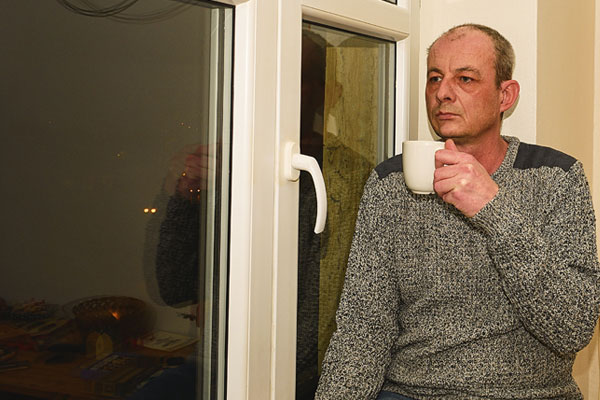 How we support people with mental health needs
Our integrated mental health services encourage the people we support in their participation in decision-making when determining their care plan and recovery journey.
We work in partnership with you, your care team and other agencies to deliver truly individualized support that will meet your needs.
We aim to increase your confidence and promote your independence, whilst empowering you to make decisions and choices about your life. We will also work with you to build trusting relationships and overcome social isolation.
Recovery in the mental health context refers to the process of changing one's attitudes, values, feelings, goals, and skills in order to live a satisfying life within the limitations caused by illness. A mental health service system based on the recovery concept incorporates the services of a community support system organized around the rehabilitation model's description of the impact of severe mental illness. Each service is examined in terms of amelioration of impairment, dysfunction, disability, and disadvantage.
Through our innovative approach, VDAKK Mental Health & Disability Services (VMHDS) mental health programs support individuals to participate in their community and to achieve outcomes that are meaningful to them.
Our model of care and support is delivered by skilled and qualified personnel and our services include psychosocial rehabilitation support
VDAKK Mental Health & Disability Services (VMHDS) psychosocial rehabilitation support services provide support to people with a mental illness, delivered in their own home, in their community.
Structured through a community outreach approach, our psychosocial rehabilitation support services are tailored to each individual's needs, promoting community participation and access as well as supporting the development of living skills that promote independence. options including in home or center-based, host family, supported holidays and community activities designed to improve your quality of life.
Our mental health services are designed to develop a sense of self and supportive relationships as part of your life experience we will also explore the underlying causes of your situation to help you get back to better health.
Specialized assessment and behaviour support
At VMHDS  we have experience in supporting people with severe mental illness and cognitive impairment, as well as their families and other carers.
We can provide holistic assessment, intervention, positive behavior support, care planning, and support coordination to address complex needs. We promote skill development, and positive risk-taking and behavior, helping the person to become an engaged, contributing member of their community.
VMHDS Jigsaw recreation and leisure activities
VMHDS group recreation and leisure activities are all about getting you back into the world and back into your community. Make new friends, follow your interests and start to enjoy getting active!
Even something simple like having a coffee in a cafe or walk in the park can be a great start to building a better life.
The activities can be tailored to suit your pace and interests.
You can also help us decide which activities we'll run in your area. We will ask you about what you like to do or would like to try, and if enough people also want this activity, we'll organize it!
Support coordination
VMHDS can help you get the best out of your NDIS plan. Your support coordinator will link you to a range of services and providers and can manage your service agreements with them.
Help at home and in the community
The day-to-day support to help you get on with your life.
Your VMHDS worker can help you build skills and confidence in practical daily life activities.
Examples of the kinds of things you can ask for help with include:
meal planning, shopping and cooking
budgeting and managing day-to-day tasks
managing and supporting you with appointments and activities (doctors, social workers, Centrelink, etc.)
supporting you on social outings and recreation activities
learning to use public transport and building confidence to get out on your own
social support and encouragement.
Mental health and wellbeing
VMHDS provide a 'one-stop-shop' where you can access a whole range of services and activities delivered by specialized practitioners.
Learn the skills and get the advice to live the life you want.
Our services may vary but generally, we offer:
Mental health coaching to help you achieve your life goals
Health and wellbeing education
Counselling – for individuals and families
Help to build your skills for daily living
Coordination of supports
Specialised assessments
Behavioural intervention and management
Tenancy advice and linkage with housing services
Linkage with employment and vocational support services
Support for family, friends and carers
NDIS advice and planning.
Completing the access process for the NDIS
Tips for Communicating about Psychosocial Disability

MENTAL HEALTH, JUSTICE HEALTH, ALCOHOL AND DRUG SERVICES
The National Disability Insurance Agency gratefully acknowledge this resource has been developed with the practical assistance of the ACT Government's Health, Mental Health, Justice Health, Alcohol and Drug Services, and Canberra Hospital and Health Services.
Developed by ACT Health Occupational Therapists, Division of Mental Health, Justice Health, Alcohol and Drug Services (MHJHADS) in consultation with the MHJHADS National Disability Insurance Scheme Clinical Leaders Group, 2014.